Classrooms
Grasshoppers' classroom with Miss Yorke, Mrs Palmer and Mrs Bell. We are so fortunate to have such a lovely view from our window.
Dragonflies' classroom with Mrs Baarda and Miss Pickering.
Library Day - Grasshoppers on Tuesday, Dragonflies on Wednesday
The Dragonflies enjoyed a sunny farm walk at Elmswell and listened carefully as Farmer John talked to us about the farm.
Harvest activities in the Year 2 Grasshoppers' class.
Grasshoppers have been using natural and manufactured materials to make sculptures in the style of Andy Goldsworthy.
Art in the style of Andy Goldsworthy using natural or manufactured materials. Lots of fun and concentration!
What a wonderful day we had at Elmswell Farm! We looked for signs of Spring and sketched the Highland Cattle.
The Dragonflies shared their amazing books and stories for World Book Day
Fun at the Fire Station for the Grasshoppers.
Thank you to Driffield Fire Station for a fantastic morning learning about the Great Fire of London and modern fire fighting.
Grasshoppers had fun making music!
Dragonflies worked hard making bird feeders - coming to a garden near you!
A lovely Christmas surprise at school today!
Elmswell Farm - we learned a lot from Farmer John
Artwork, by the Grasshoppers, in the style of Andy Goldsworthy
Dragonflies created some wonderful artwork in the style of Andy Goldsworthy
Grasshoppers have had fun at Elmswell Farm
Great fun learning rugby skills this afternoon
All ready with our Driffield Show Butterflies!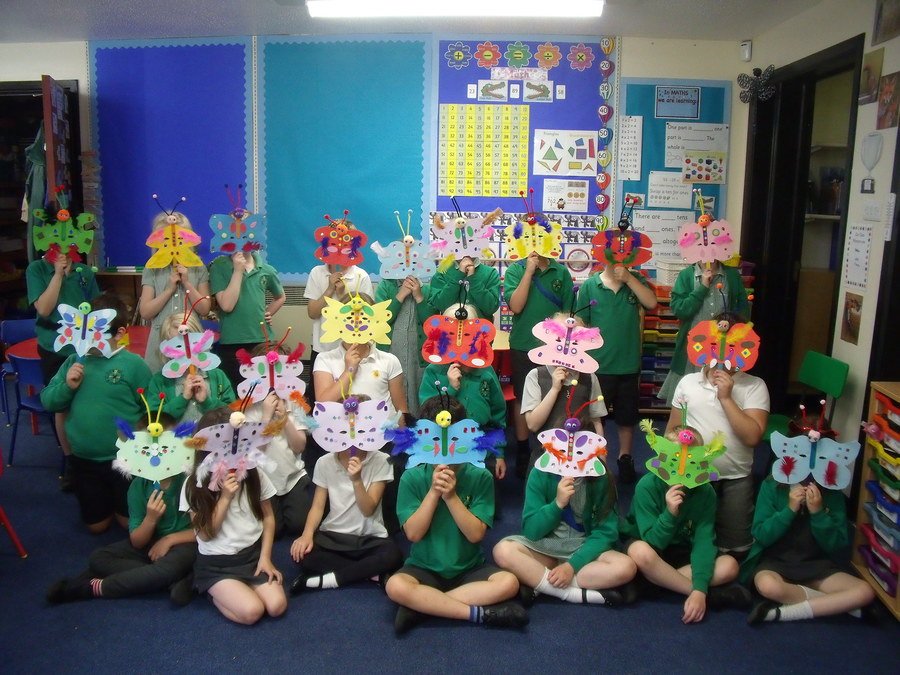 The Leavers' Disco was memorable!
Year 2 enjoyed exploring Sewerby Hall and Gardens
Sam's Safari - we learned a lot of amazing things about some amazing animals
Fantastic learning and lots of fun at Bempton RSPB and Flamborough Living Seas
A fabulous trip for Year 2 children rock pooling at Flamborough beach and bird watching at Bempton Cliffs.
Another eventful day at school learning how to Morris dance!
We were very lucky today because two fire dogs came to visit us in school. Socks was a spaniel and Etta was a Labrador. Their handlers showed us how they recognise smells by hiding an item and sending them off to retrieve it and they also put boots on them so we could see how they protect their feet.
Grasshoppers had fun at the farm! A great nature walk and sketching highland cattle.
Dragonflies had a wonderful visit to Elmswell Farm. Thank you Farmer John for a great farm walk and letting us sketch the cows.
World Book Day - looking fabulous dressed as characters from some fantastic books!
Gardening and map making with the Dragonflies
A big thank you to the Driffield Fire Station Crew for showing the Dragonflies around - we had a fantastic time and learned a lot!
The Grasshoppers enjoyed their visit to the Fire Station
We have started our sessions at Wolds Gymnastics Club
Year Two
Welcome to Year 2. This is home to the Dragonflies and Grasshoppers. This is where you will find information about all our learning and pictures of the activities we have been doing.