On Wednesday 27th September we held an information session for parents and carers to find out about life in Year 2 and how they can help at home. Please see a copy of the presentation below and if you have any questions please do not hesitate to contact us.
Grasshopppers have been busy sculpting in the style of Andy Goldsworthy.
Fun on the farm for the Grasshoppers at Elmswell!
The Grasshoppers enjoyed working together to build a shelter.
Dragonflies worked together so well to make shelters in the rain!
The Grasshoppers had fun at the Fire Station today
Thank you to Russell and Kayleigh from JP Development who helped us make bird boxes today
Grasshoppers enjoyed making bird boxes today.
Dragonflies enjoyed identifying trees by their leaves - and chopping back and collecting seeds in the school garden
Our trip to Sewerby was amazing - the Dragonflies were amazing too! Learning about life in an Edwardian house, enjoying the zoo and play park too. Well done Dragonflies!
So proud of the Dragonflies and Grasshoppers - they danced all afternoon and everyone had a great time. Thanks for their fundraising efforts too!
The Grasshoppers and Dragonflies displayed great moves and energy at the Danceathon this afternoon! Thank you all for supporting our fund raising.
The dragonflies were vaulting, flying and rolling at the gym today!
Natural sculptures, in the style of Andy Goldsworthy, by the Grasshoppers. What amazing artists they are!
The Dragonflies made some amazing Andy Goldsworthy style natural sculptures. They had lots of positive comments to make about sculptures made by their classmates too.
Dragonflies really enjoyed making their Easter hats - and parading them!
Wolds Gym - It was the dragonflies first visit in Year 2 and we were doing forward rolls, jumping from the air track and trying to land correctly after a HUGE jump!
Elmswell farm for the Dragonflies. We had a fantastic morning on our farm walk with Farmer John. We all loved the tractor and trailer ride and seeing the highland cows up close!
The Grasshoppers had so much fun at Elmswell Farm today. Lots of fresh air, lots of walking, lots of learning, lots of sketching & lots of highland cattle!
What a great time the Dragonflies had with the Morris Minors!
Today the Grasshoppers had a go at Morris Dancing!
Grasshoppers enjoyed a sunny day mapping and gardening.
World Book Day 2022 Dragonflies
Dragonflies have been enjoying the sunshine whilst planting daffodils and snowdrops. We also worked hard making maps of the school's outdoor space.
We have been celebrating Chinese New Year in RE today
The Dragonflies had an amazing time at the Driffield Fire Station learning all about modern firefighters
The Grasshoppers had a great time at Driffield fire station.
Great teamwork today from the Grasshoppers building shelters and gardening.
Dragonflies were building dens and gardening. They worked well together!
Classrooms
Grasshoppers' classroom with Miss Yorke, Mrs Palmer and Mrs Bell. We are so fortunate to have such a lovely view from our window.
Dragonflies' classroom with Mrs Baarda and Miss Pickering.
Library Day - Grasshoppers on Tuesday, Dragonflies on Wednesday
The Dragonflies enjoyed a sunny farm walk at Elmswell and listened carefully as Farmer John talked to us about the farm.
Harvest activities in the Year 2 Grasshoppers' class.
Grasshoppers have been using natural and manufactured materials to make sculptures in the style of Andy Goldsworthy.
Art in the style of Andy Goldsworthy using natural or manufactured materials. Lots of fun and concentration!
What a wonderful day we had at Elmswell Farm! We looked for signs of Spring and sketched the Highland Cattle.
The Dragonflies shared their amazing books and stories for World Book Day
Fun at the Fire Station for the Grasshoppers.
Thank you to Driffield Fire Station for a fantastic morning learning about the Great Fire of London and modern fire fighting.
Grasshoppers had fun making music!
Dragonflies worked hard making bird feeders - coming to a garden near you!
A lovely Christmas surprise at school today!
Elmswell Farm - we learned a lot from Farmer John
Artwork, by the Grasshoppers, in the style of Andy Goldsworthy
Dragonflies created some wonderful artwork in the style of Andy Goldsworthy
Grasshoppers have had fun at Elmswell Farm
Great fun learning rugby skills this afternoon
All ready with our Driffield Show Butterflies!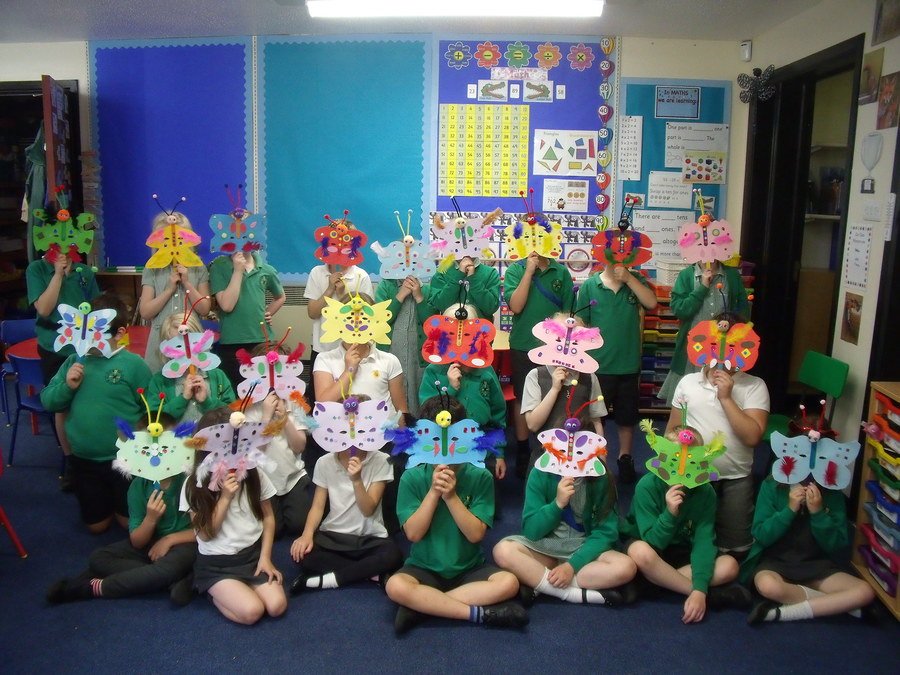 The Leavers' Disco was memorable!
Year 2 enjoyed exploring Sewerby Hall and Gardens
Sam's Safari - we learned a lot of amazing things about some amazing animals
Fantastic learning and lots of fun at Bempton RSPB and Flamborough Living Seas
A fabulous trip for Year 2 children rock pooling at Flamborough beach and bird watching at Bempton Cliffs.
Another eventful day at school learning how to Morris dance!
We were very lucky today because two fire dogs came to visit us in school. Socks was a spaniel and Etta was a Labrador. Their handlers showed us how they recognise smells by hiding an item and sending them off to retrieve it and they also put boots on them so we could see how they protect their feet.
Grasshoppers had fun at the farm! A great nature walk and sketching highland cattle.
Dragonflies had a wonderful visit to Elmswell Farm. Thank you Farmer John for a great farm walk and letting us sketch the cows.
World Book Day - looking fabulous dressed as characters from some fantastic books!
Gardening and map making with the Dragonflies
A big thank you to the Driffield Fire Station Crew for showing the Dragonflies around - we had a fantastic time and learned a lot!
The Grasshoppers enjoyed their visit to the Fire Station
We have started our sessions at Wolds Gymnastics Club
Year Two
Welcome to Year 2. This is home to the Dragonflies and Grasshoppers. This is where you will find information about all our learning and pictures of the activities we have been doing.