Spring has sprung at Textiles club this week! We have enjoyed making Mrs Harmers favourite flower, a daffodil. We used felt and foam to make them and then decorated the pots with felt Easter decorations. Hessian was used to fill the pot with 'soil'!
This week the children have created their initials using different fabrics, including cotton and felt. They then added buttons and beads before putting them in a box frame to take home.
This week at Textile club we have made snowmen. We used white socks, filled them with rice and then tied a scarf to make the body and head. Next wen added a bell to the hats, also made from socks, then stuck buttons and felt on to make the l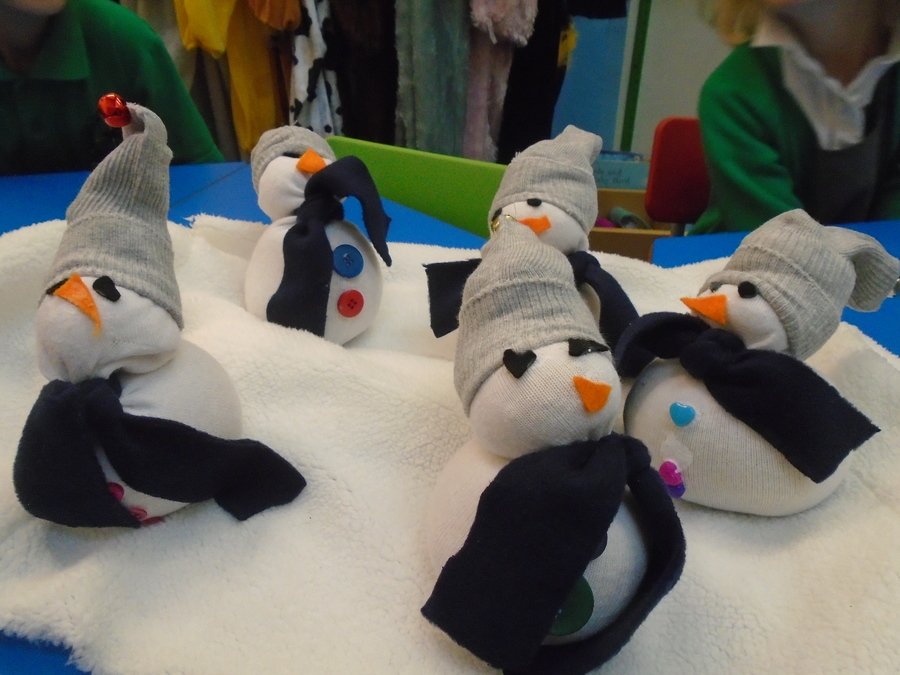 Textile club is up and running again! This group had some tricky little pieces of fabric to cut out but did a super job. They made a Pudsey Bear keyring ready for Children in Need day on Friday 16th November.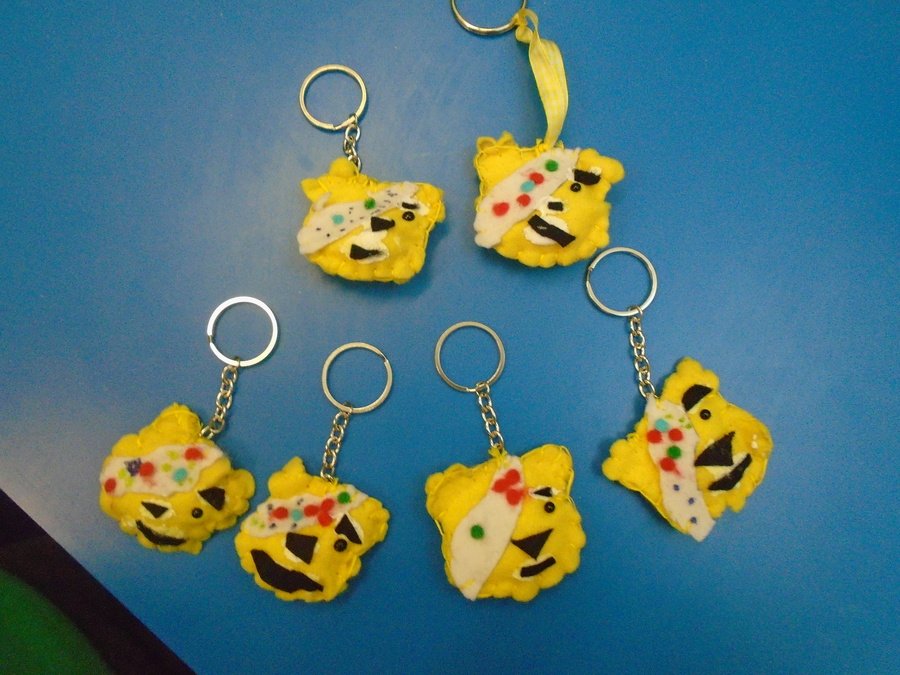 Well done to everyone who has attended Textile Club this year. In total 71 children have been and each one has made something they are very proud of. They have made remembrance poppies, snowmen, Christmas trees, initials in frames, flowers, poms poms, Easter rabbits and many more different creations. Below are some photos of the things they have made.