This group has had great fun making their pom-pom keyrings! They cut a kitchen roll tube in half and then wrapped the wool round these. Once they had done this, we tied ribbon around the middle to hold the wool together, then we cut all the loops to make them into a pom-pom. Once they had finished, they all decided to give their keyring a name because they look like monsters!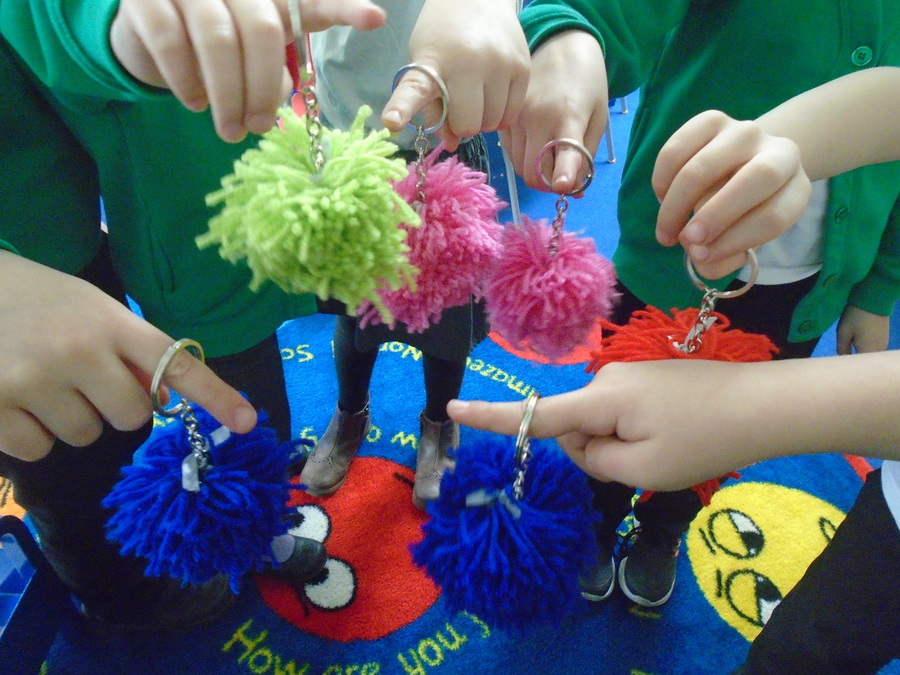 We had great fun using our imagination to make these beautiful finger puppets. I wonder what adventures they will go on! Well done to you all, they were tricky to do with lots of small parts being used to make the patterns, you all tried really hard to make them symmetrical too.
The first group of 2018 have been busy making a collage initial. They used felt, which they carefully cut out, and buttons to create their letter. We then put them in a box frame so they can hang them up somewhere at home.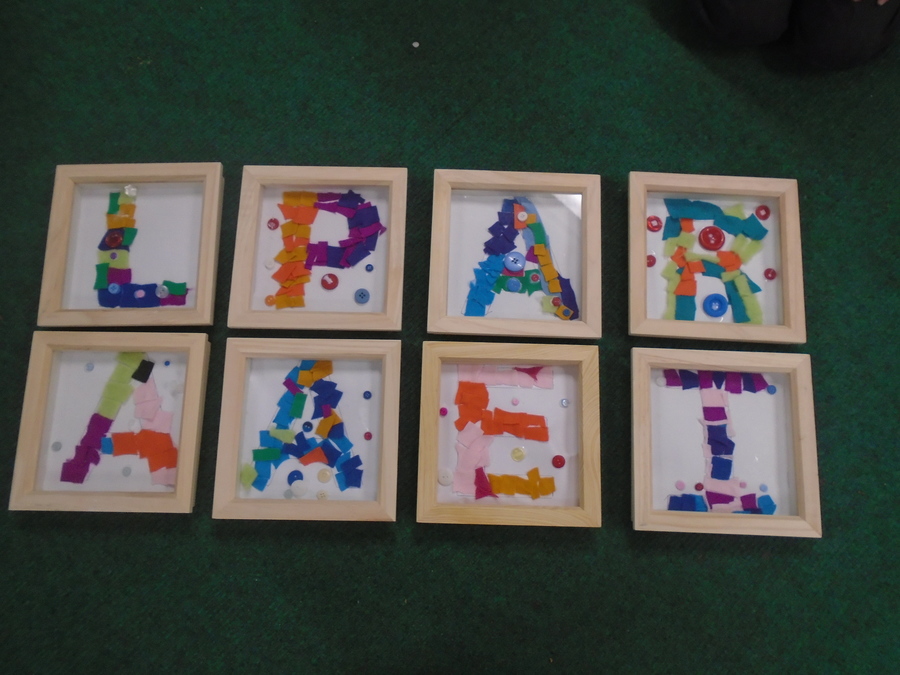 Merry Christmas! We had great fun making Christmas tree decorations. We used different coloured thread to create tinsel and added buttons, sequins and pom poms as baubles. Everyone was very pleased with their finished decoration.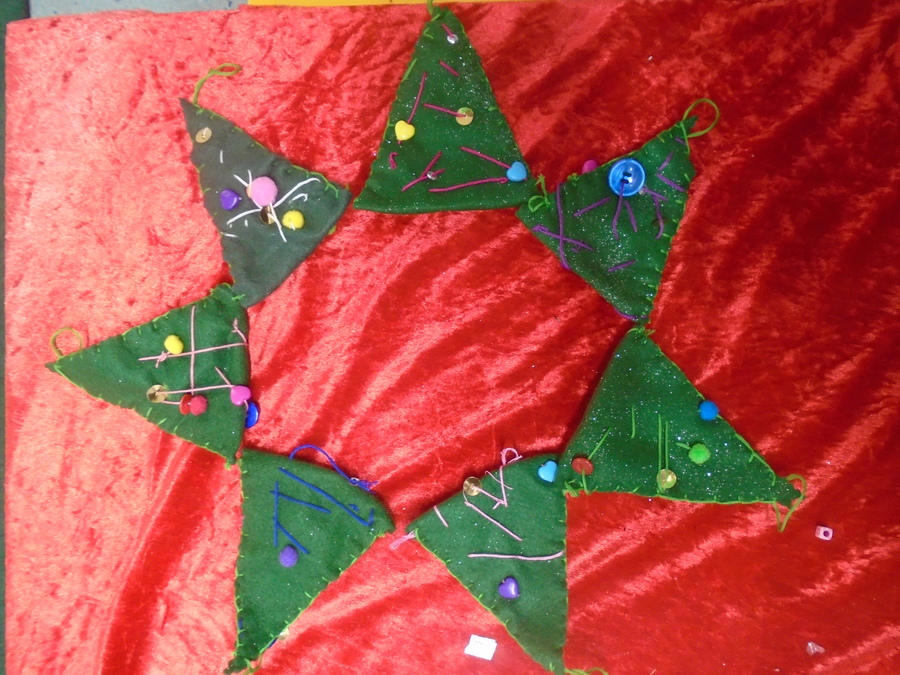 We have enjoyed finishing our sock snowmen this week at Textiles club, especially as it is snowing outside today! We took a photo of the snowmen with the snow in the background to make them feel at home!