Grasshoppers' outdoor art in the style of .......Andy Goldsworthy.
Enter text...
A busy day for the Grasshoppers delivering harvest gifts to the local community.
Enter text...
Outdoor Art in the style of Andy Goldsworthy by the Dragonflies
Dragonflies had an amazing (and muddy!) morning at Elmswell Farm. Thank you Farmer John
The Grasshoppers enjoyed their outdoor learning - planting potatoes and hugging trees!
Year Two
Welcome to Year 2. This is home to the Dragonflies and Grasshoppers. This is where you will find information about all our learning and pictures of the activities we have been doing.
Enjoying the cricket coaching - 19th Feb
Dragonflies planting and feeding the birds!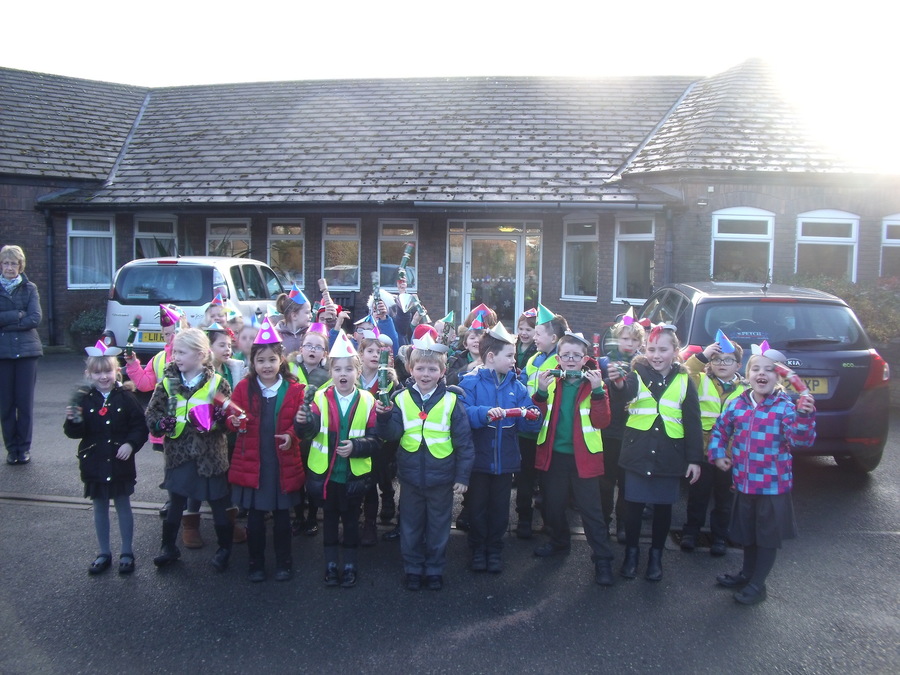 We all enjoyed making chocolate crispy buns to help raise money towards our forthcoming trip to Bempton and Flamborough.